Announcing React India 2022 - Hybrid Edition
Rajat S
May, 10, 2022 · 6 min read
React India is an international conference that provides a platform for developers to share and discuss their insights and experiences with React! It provided developers from India to meet, listen, and network with React Developers and Open Source Contributors worldwide!
A Brief History of React India
The first React India was held in 2019 on one of the beautiful shores of Goa, India.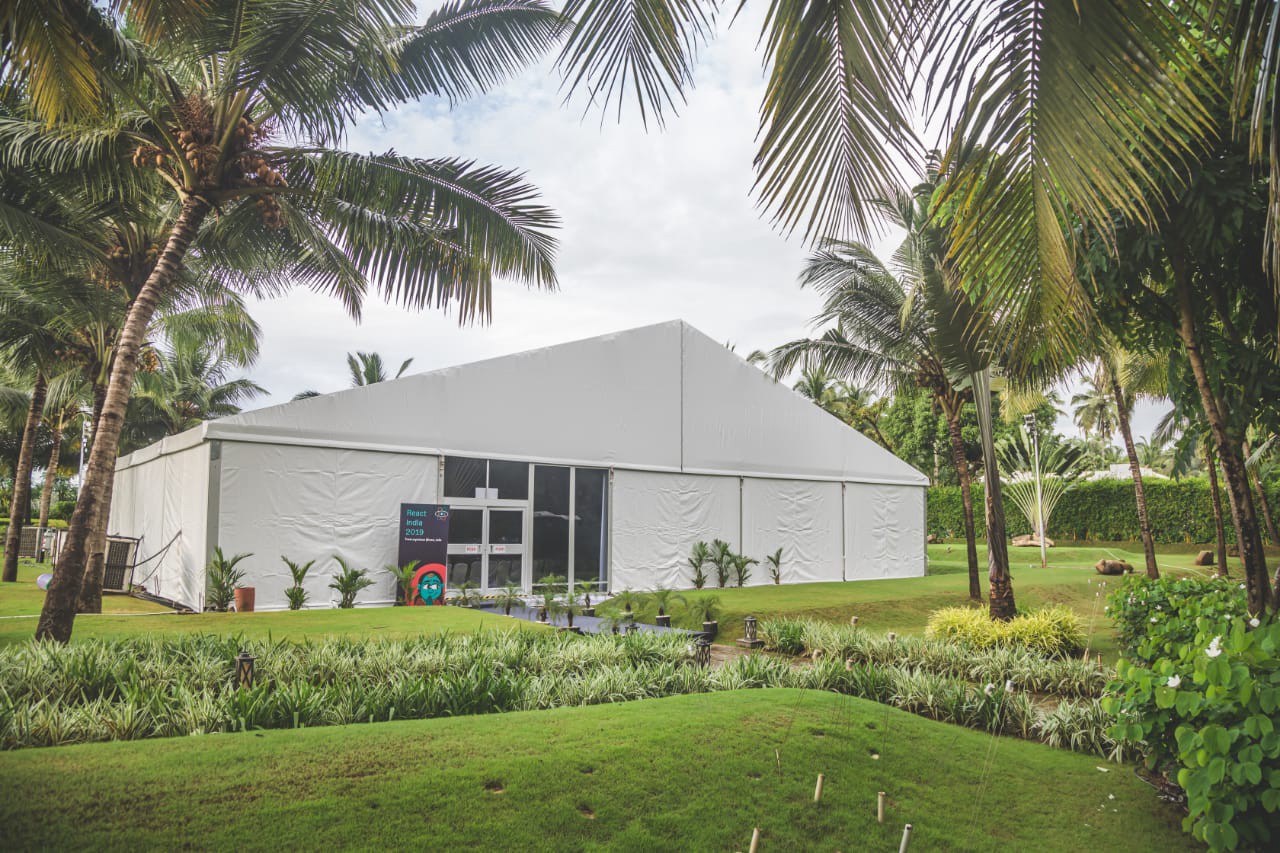 The event was the first of its kind and became a huge success. People started asking us about the next event almost immediately.
After a small hiatus due to the Global Pandemic, the second edition of React India happened in 2021. To ensure everyone's safety, React India 2021 was completely remote. (I was one of the hosts!)
And Now…React India 2022!
At the end of React India 2021, we made a small announcement that we have already started working on the next edition of React India… React India 2022!
And that's not all. We aimed to make React India 2022 bigger and better than it has ever been. Oh and also hybrid!
So here's all you need to know about React India 2022:
When is it happening?
React India 2022 is currently scheduled to be held from Sept 23 to Sept 24. There will always be a 1-day workshop event on Sept 22.
Where is it happening?
React India 2022 was originally planned as a live event in Goa, India.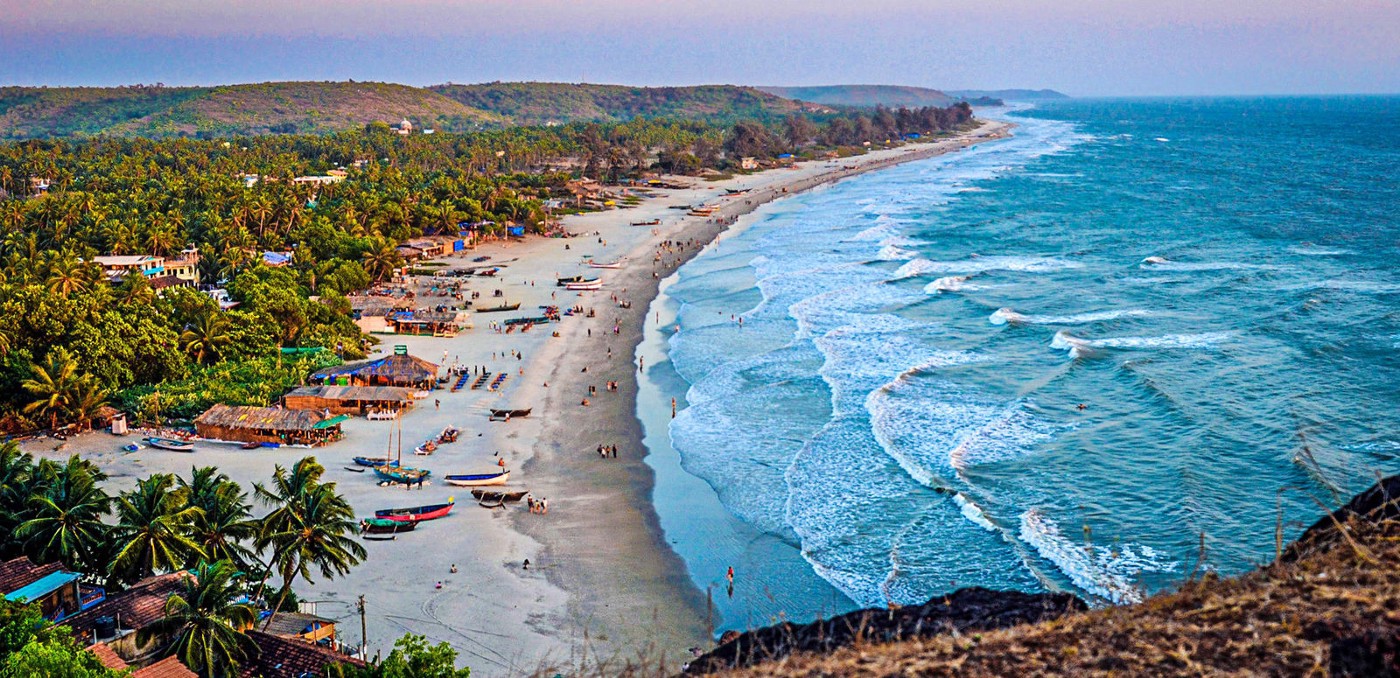 But due to the current global events, we understand that some may not be able to travel. Hence we have decided to make React India 2022 hybrid.
What's a Hybrid Event?
A Hybrid event is one where you can attend it either virtually, or in person at a physical location.
Hybrid events can come in various shapes and sizes, and everyone has their ideas about them.
We have planned to have a small virtual event on Sept 22, and we will have a few speakers from all over the world, who will share their ideas and experiences with React.
We hope to make this segment a very casual one, where the audience and speakers can freely interact with each other.
So there are two options for you; you can either attend React India in person at one of India's most exotic locations, or you still be a part of React India virtually in the comfort of your home.
Both sound equally appealing to me!
When can I get the tickets?
We want to make sure that every React developer, enthusiast, and beginner can attend this awesome event. Hence we will have created various types of tickets available that can fit into your budget and also help you decide which part of React India 2022 you would like to attend the most.
You can also score some free tickets by asking your company to sponsor us 😉
Click here to buy your ticket for React India 2022!
Who can attend?
React India is completely open for anyone to attend (as long as tickets are available). Whether you are React Pro, who has been building amazing apps for years, or you are a newbie who has just started working on this amazing UI library and wants to learn more. Or maybe you don't really know what React is but are excited to find out and maybe be tempted to work on it.
We welcome you all!
And if you want to speak at this year's React India, then we welcome you even more! Whether you are an experienced speaker or if you want React India to be your first, we are excited to have you.
All you need to do is submit your talk proposal here
Who's going to be at React India 2022?
Apart from our wonderful audience whose support has kept us going, we will also be having some amazing speakers from all over the world. This is one of the main reasons to attend React India; to connect with React Developers worldwide.
It is way too early to announce the complete lineup of our awesome speakers. And this post is already getting too long as it is. But we have already confirmed two speakers:
Kent C. Dodds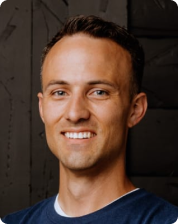 If you have heard of React, then you have probably heard of Kent C. Dodds too. Kent is currently working as the Co-Founder and Director of Developer Experience at Remix. But apart from that, he is also known for his amazing tutorials such as EpicReactDev and TestingJavaScript, and for creating the React Testing Library, which has become the norm for testing React components.
Tejas Kumar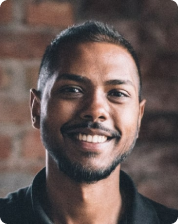 Currently at Xatabase as Director of Developer Relations, Tejas is almost a born coder, having started coding when he was 8 😲 He also helped us last year announce React India 2021 by dropping this track.
How is this event even possible?
React India relies on three things; Speakers, Audience, and Sponsors.
React India is a non-profit conference, and hence we rely on ticket sales and sponsorships to help us not only make React India possible but also the success it has previously been.
All major events can be expensive, and React India is no exception to this rule. To ensure that ticket prices stay affordable, we tend to rely more on our sponsors.
We are currently looking for sponsors for React India 2022. So if you or anyone you know is interested in partnering with us, please drop an email at [email protected]
React India 2022 is brought to you by Geekabyte. We have been organising various JavaScript and React workshops all over the country for the last 5 years.
React India is one of our biggest endeavours in helping Indian developers learn everything about React and also connect with their international peers.
Thank you so much for reading this post! Tickets for React India 2022 will be available soon. I hope that you are just as excited about React India Remote as I am!
Hit me up on Twitter if you would like to know more about React India! And also follow React India on Twitter to stay tuned with all upcoming updates.